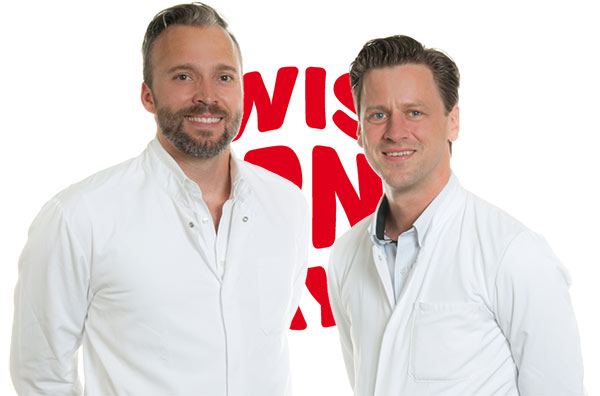 Welcome Letter
Dear colleagues,
Dear friends of hernia surgery,
We would like to invite you to the 1st SWISS HERNIA DAYS taking place on the 28th and 29th September 2017 at the Congress Centre in Basel. With great joy and enthusiasm we are looking forward to this new series of annual hernia congresses, in which the daily challenges and controversies of hernia surgery can be discussed with international opinion leaders and national hernia surgeons.
The congress ties in with the success story of the German "Hernia Days" and the Austrian "Salzburg Hernia Days". The SWISS HERNIA DAYS will serve for the first time in the "Dreiländereck" – border triangle of Switzerland, Germany and France – the possibility for a fascinating exchange of experiences amongst hernia surgeons, international hernia experts and partners from the industry.
The national and international value of the SWISS HERNIA DAYS will be emphasised by the patronage of the Swiss Society for Visceral Surgery (SGVC), the Swiss Consortium for Laparo-and Thoracoscopic Surgery (SALTC), the European Hernia Society (EHS) and the German Hernia Society (DHG).
With the first congress-motto "Hernia Surgery 2.0" we especially want to focus on the current "status quo" of hernia surgery and discuss ongoing technological developments and their impact on hernia surgery. During this event international renowned hernia experts will provide a series of talks, interactive debates with the participants and live surgeries in HD from the University Hospital Basel.
We would be grateful to welcoming you to the 1st SWISS HERNIA DAYS 2017 in Basel.