Cadaver Workshop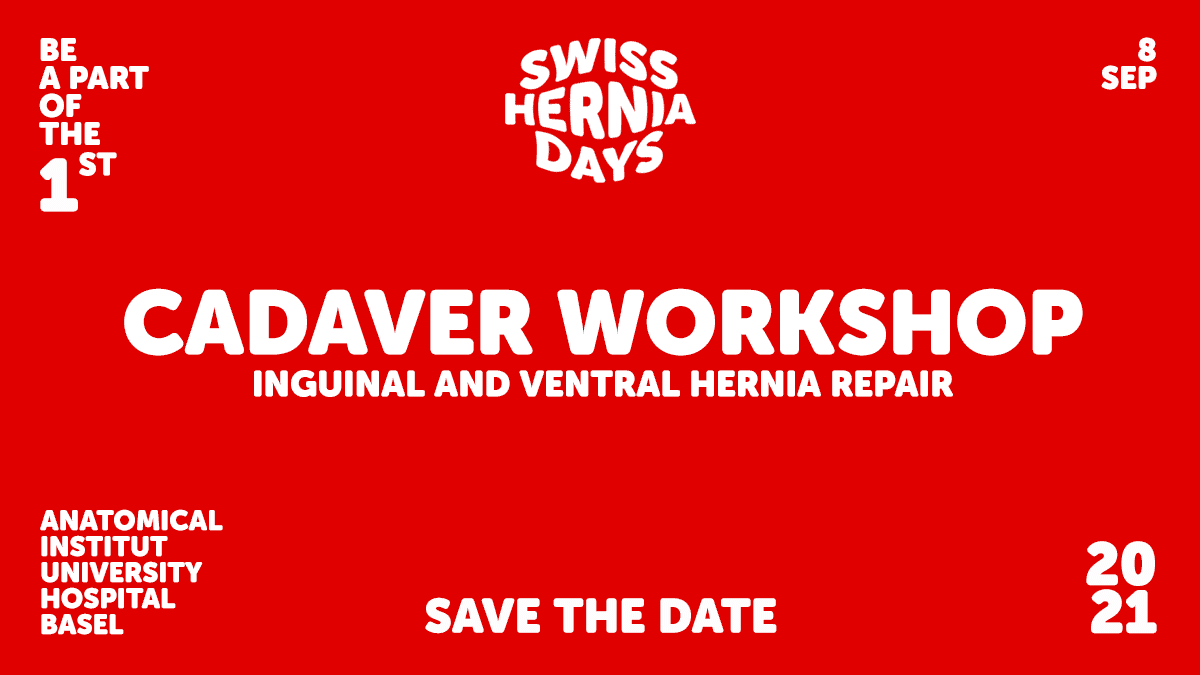 The SWISS HERNIA DAYS are known for a unique and innovative congress concept. Therefore, in 2020 we will provide the 1ST SWISS HERNIA DAYS CADAVER WORKSHOP. The Cadaver Workshop will take place prior to the main congress at the 8TH September 2021 at the Anatomical Institute of the University Basel and focusses on extraperitoneal minimally invasive techniques in ventral hernia repair.
The number of participants is limited to 20.
Further information will follow.