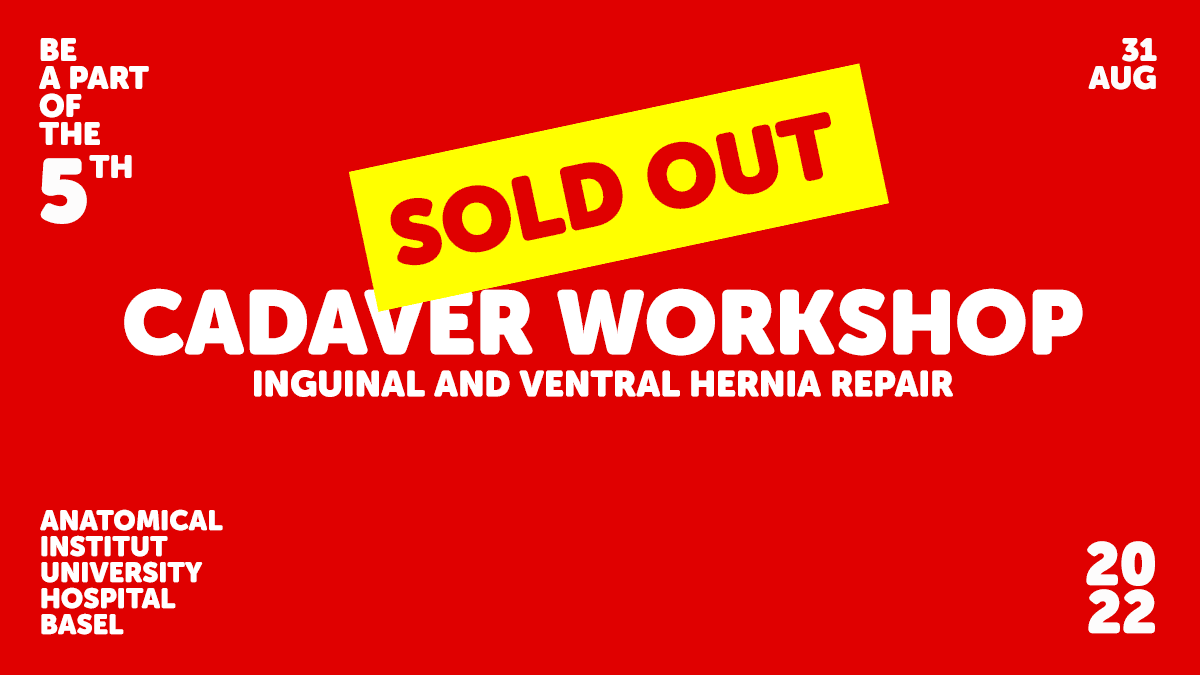 The SWISS HERNIA DAYS are known for a unique and innovative congress concept. Therefore, in 2022 we will provide the 2ND SWISS HERNIA DAYS CADAVER WORKSHOP. The Cadaver Workshop will take place prior to the main congress at the 31ST August 2022 at the Anatomical Institute of the University Basel and focusses on extraperitoneal minimally invasive techniques in ventral hernia repair.
Key-Audience are experienced junior surgeons or board-certified surgeons with at least 4 years of surgical experience, to benefit most from this workshop.
Registration is only possible together with a congress registration and limited to 24 participants. The workshop can be booked during the online registration.

Swiss Society of Surgery (SGC): 6 CME credits for Swiss Hernia Cadaver Workshop
---
SWISS HERNIA Cadaver Workshop
The Program
Moderation: Henry Hoffmann, Philipp Kirchhoff