Scientific Programme 2021
Swiss Society of Surgery (SGC): 16 CME Credits for participation on Swiss Hernia Days 2021
Thursday, 9th September 2021
Session 1
The female hernia patient
Update – Diastasis recti
Same, same but different: female hernias
Managing hernias during pregnancy
Session 2
The Basics
Anatomy of the groin
Pitfalls in inguinal hernia repair
Pitfalls in ventral hernia repair
Coffee Break

Session 3 — Complex Abdominal Wall Hernias
Do we need hernia centers for complex hernia repair?
Anterior or posterior component separation?
BTX and PPP – Does it help the patient and the surgeon?
Lunch Break

Lunch Symposium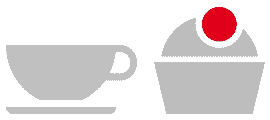 Coffee Break

Session 4 – Acute and chronic postoperative inguinal pain
​The surgeon's perspective
​​​The patient's perspective
Session 5 — How to bail out: my worst case
Three different cases
Keynote lecture
Introduction: Henry Hoffmann
"What can we learn from Doctor Hourse regarding rare diseases"
Prof. Dr. Jürgen Schäfer, Marburg (Switzerland)
Friday, 10th September 2021
Live Surgery
1. TAPP
2. MILOS
3. Lichtenstein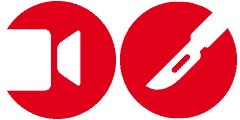 Lunch break

Lunch Symposium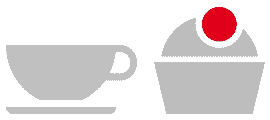 Session 6 — Challenges in the next decade
Big data in hernia surgery – Helpful or harmful?
3D, VR, robots – Where are we in 2030?
Patient reported outcome vs. hard facts: what's the future?
Session 7 – Special aspects of hernia surgery
Management of seroma after hernia surgery
Watchful waiting concepts in hernia surgery: when and how?
Sexual dysfunction after inguinal hernia surgery: an underestimated problem?
Coffee Break

Championsleague
Teams Europe vs. Team Amerika vs. Team Asia
Session 8 — Promising new techniques: how far are we really?
Laparoscopic eTEP
​​Extraperitoneal robotic techniques
​​MILOS