Wissenschaftliches Programm 2021
Schweizerische Gesellschaft für Chirurgie (SGC): 16 CME Punkte für die Teilnahme an den Swiss Hernia Days 2021
Thursday, 9th September 2021
Session 1
The female hernia patient
Update – Diastasis recti
Same, same but different: female hernias
Managing hernias during pregnancy
Session 2
The Basics
Anatomy of the groin
Pitfalls in inguinal hernia repair
Pitfalls in ventral hernia repair
Coffee Break

Session 3 — Complex Abdominal Wall Hernias
Do we need hernia centers for complex hernia repair?
Anterior or posterior component separation?
BTX and PPP – Does it help the patient and the surgeon?
Lunch Break

Lunch Symposium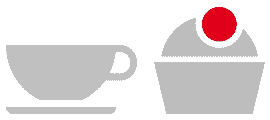 Coffee Break
Generalversammlung SAHC
Room Rio

Session 4 – Acute and chronic postoperative inguinal pain
​The surgeon's perspective
​​​The patient's perspective
Session 5 — How to bail out: my worst case
Three different cases
Keynote lecture
Introduction: Henry Hoffmann
"What can we learn from Doctor House regarding rare diseases"
Prof. Dr. Jürgen Schäfer, Marburg (Switzerland)
Friday, 10th September 2021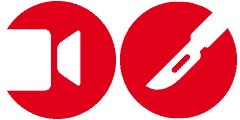 Lunch break

Lunch Symposium
Introduction: Prof. Dr. med. Ulrich Dietz, Chief of the Visceral Surgery and the Robotic Program, KSO / Olten (Switzerland)
«Robotic inguinal hernia care (r‑TAPP), video contribution and results of a cohort study on 302 operated hernias»
Dr. med. Johannes Baur, Senior Physician, KSO Olten (Switzerland)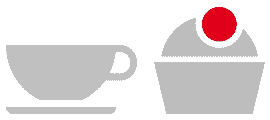 Session 6 — Challenges in the next decade
Big data in hernia surgery – Helpful or harmful?
3D, VR, robots – Where are we in 2030?
Patient reported outcome vs. hard facts: what's the future?
Session 7 – Special aspects of hernia surgery
Management of seroma after hernia surgery
Watchful waiting concepts in hernia surgery: when and how?
Sexual dysfunction after inguinal hernia surgery: an underestimated problem?
Coffee Break

Championsleague
Teams Europe vs. Team Amerika vs. Team Asia
Session 8 — Promising new techniques: how far are we really?
Laparoscopic eTEP
​​Extraperitoneal robotic techniques
​​MILOS