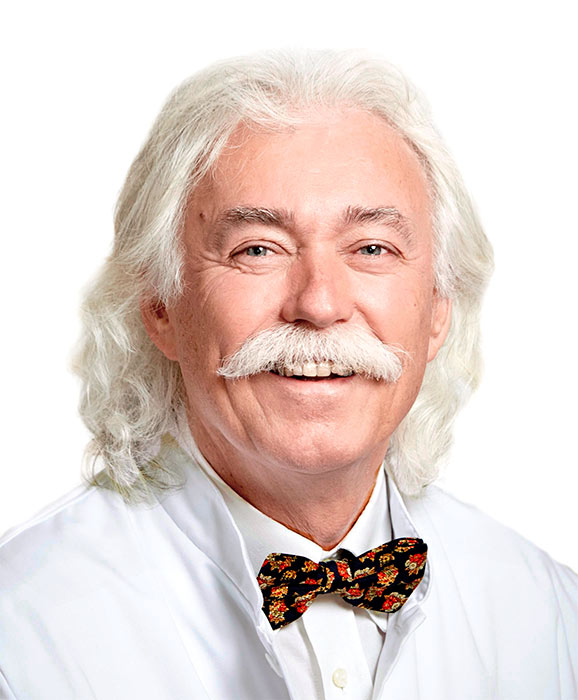 Dr. Jan F. Kukleta
Dr. Kukleta is a visceral surgeon in private practice in Zurich (Switzerland) and one of the pioneers in the field of endoscopic tension-free hernia repair. He studied medicine from 1967-1974 in Zurich and gained board certification in general surgery in 1983. Later he subspecialized in visceral surgery. Dr. Kukleta is an internationally known expert in hernia surgery and a frequent contributor to various congresses worldwide. During his career he operated in 29 countries and lectured in 43 countries in order to share his experience with international colleagues to improve patients' outcomes following hernia surgery.
During 42 years of the never-ceasing surgical training and personal development he concentrated his practical and academic activities on laparoscopic surgery, early adoption of new technologies, herniology and teaching. As a member of the international faculty of the European Surgical Institute in Hamburg (Germany) and the Covidien European Training Center in Paris-Élancourt (France) he regularly teaches the parietal repair. Dr. Kukleta accumulated substantial practical and theoretical knowledge in the past two decades in the field of endoscopic hernia repair. He is currently the head of "Network Hernia" at the Zurich Hernia Center at the Hirslanden Hospital Group, and the founder and medical director of the Laparoscopic Training Center in Zurich.
Jan F. Kukleta is member of several national and international surgical societies (SGC, SGVC, ALTC, EAES, EHS-Grepa, AHS, SLS, APHS, SAHC, IEHS and AMEHS), member of international advisory boards of peer reviewed professional journals, such as "Hernia", "European Journal of Coeliosurgery" and "Chirurgische Allgemeine". He is also a founding member and current president of the Swiss Association for Hernia Surgery (SAHC).
Dr. Kukleta significantly contributed to the elaboration of several guidelines in hernia surgery, such as the European Hernia Society Guidelines for the treatment of groin hernias in 2008/2013, the Guidelines of the International Endoscopic Hernia Society for endoscopic hernia repair in 2010/2014, and the Guidelines for laparoscopic treatment of ventral and incisional abdominal wall hernias 2011. He also participated in the EAES Consensus development conference on the endoscopic repair of groin hernias in 2013.