SHD International Fellowship
Since 2018, the "Swiss Hernia Days" offer an annual international "Visiting Fellowship". The aim is to intensify surgical training, gain impressions and improve networking and learning from each other. The fellowship is aimed at young surgeons who have a special interest in hernia surgery.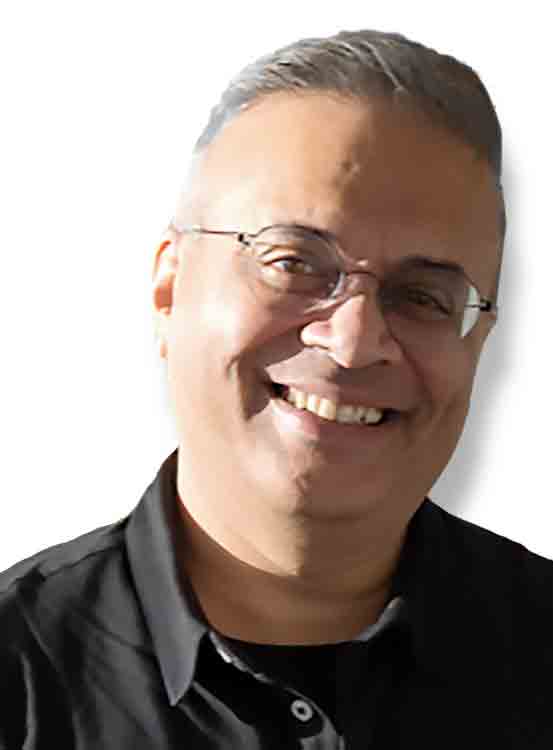 This year's Swiss Hernia Days International Fellowship will be hosted by Dr. Balasubramaniam Ramana (Kolkata, India). Dr. Ramana is one of the leading hernia surgeons in India and specializes in complex abdominal wall hernias. He is also an internationally sought-after speaker at hernia congresses. Take the opportunity to visit Dr. Ramana in India. Apply and join Dr. Ramana in his work in consultation, hospital and operating room. Travel and hotel expenses during the fellowship will be covered by Swiss Hernia Days.
If you would like to apply, please send a short letter of motivation, a CV and a list or overview of your hernia surgeries by e-mail to kirchhoff@nullzweichirurgen.ch. As the Fellowship will be drawn during the Networking Event, registration for the 6th Swiss Hernia Days and the Networking Event is mandatory.
1st Swiss Hernia Days Fellowship at Amid-Lichtenstein Hernia Clinic UCLA, Los Angeles, California (USA) with Prof. Dr. David C. Chen — read the report (pdf) of Dr. Bettina Herrmann (Senior physician surgery, Luzerner Kantonsspital, Department Wolhusen, SUI)
---
2nd Swiss Hernia Days Fellowship at Universitair Ziekenhuis Gent, Ghent (Belgium) with Prof. Dr. Frederik Berrevoet — read the report (pdf) of Rhiannon Harries (Consultant General Surgeon, Swansea Bay University Health Board, Swansea, UK)
---
3rd Swiss Hernia Days Fellowship in Barranquilla (Colombia) with Prof. Dr. Jorge Daes — read the report (pdf) of Dr. med. Johanna Willburger (Oberärztin Chirurgie GZO Wetzikon, Switzerland)
---
4th Swiss Hernia Days Fellowship in Bucharest (Rumania) with Dr. Victor Radu — read the report (pdf) of Dr. med. Sandra Widjaja Kaufmann (Oberärztin mbF Luzerner Kantonspital Sursee, Switzerland)